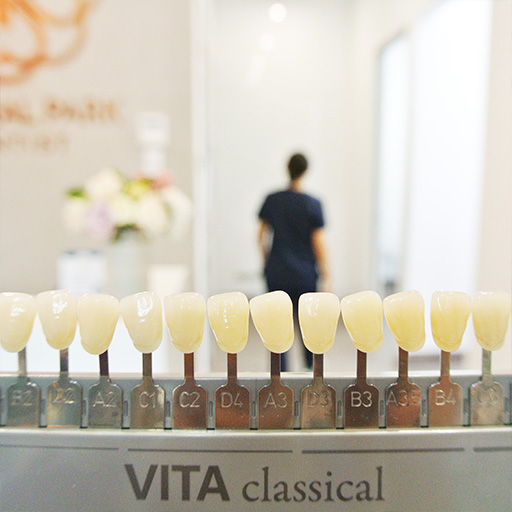 Our simple approach to teeth whitening – the KöR whitening system.
Assess the suitability of whitening for each individual smile.
Use only the freshest ingredients to eliminate preservative-related irritations and sensitivity.
Use a double impression technique, normally reserved for fine porcelain-work, to create KöR -seal trays. These keep the whitening gels in, allowing them to whiten most effectively.
Use a tri-barrel technique, in-office, for a "wow" result, for even the most arduous stains.
Achieve impressive and predictable results.
Maintain your new white smile life-long.
"Widely recognized as the world's most effective teeth whitening system, KöR offers cost-effective solutions from phenomenal home whitening for average patients, to astonishing treatment of tetracycline cases and everything in-between." www.korwhitening.com
Other Treatments