Our Clinic
Central Park Dentist is a contemporary practice conveniently located in Sydney's new downtown destination, Central Park, Chippendale. We provide quality, stress-free care for our patients in a purpose-built, conscientious and modern facility.
We are pleased to present a number of special offers:
Kids Under 5 Free
Meet the dentist for the first time and give your child the best start for dental health. Conditions apply.
Bulk-Billing Available
For Child Dental Benefits Scheme and Department of Veterans Affairs. Conditions apply.
Emergency Consultations
Complimentary same day appointments. Conditions apply.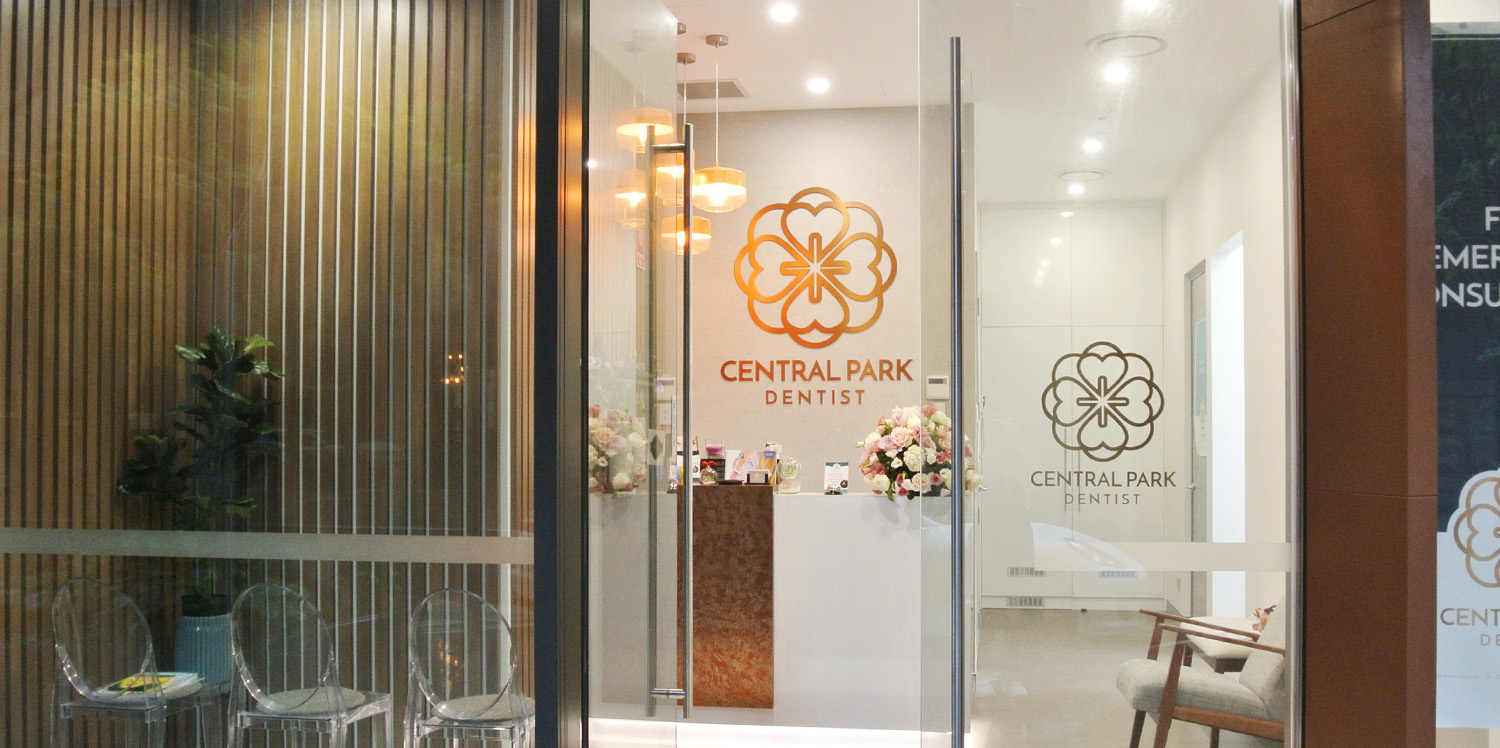 The team at Central Park Dentist are exceptional at delivering services in a relaxed and friendly environment. It is our wish that every patient leaves feeling reassured and rejuvenated.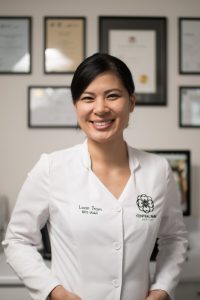 Dr. Loan Tram, BDS (Adel), Grad.Dip.Clin.Dent (Oral Implants)(Syd), Principal Dentist
Dr. Loan is the heart and soul of Central Park Dentist. She was born in Adelaide, Australia, where she also earned her Bachelor of Dental Surgery at the University of Adelaide. After many years in private practice, Dr. Loan came to Sydney to pursue further studies, and instantly fell in love with Central Park, Sydney.
She has been a part of the community ever since. "Sustainability and conscientious living really aligns with my work and personal beliefs. The strong sense of community at Central Park is what made me want to start my dream clinic right here."
Dr. Loan has established connections with many dental specialists and mentors in and around Sydney through her time at the University of Sydney, obtaining her graduate diploma in clinical dentistry, oral implants. Her team of assistants are also very accomplished and impeccably trained. "I felt it was important right from the start to surround myself with exceptional people. I am extremely proud of the family we have here at Central Park Dentist".
You will find Dr. Loan at the clinic from Monday to Saturday. And out of hours, you may catch her in the cafes and restaurants, or on Chippendale Green, unwinding on her yoga mat. She is the one with the great big smile.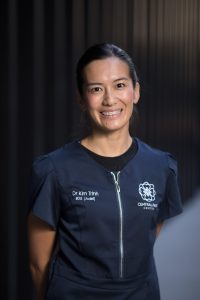 Dr. Kim Trinh, BDS (Adel), Associate Dentist
Dr. Kim, is able to offer our patients Invisalign, traditional braces – ceramic or metal, and even six-month braces in certain cases.
She is skilled in many facets of orthodontics, and with a friendly first meet-and-greet, she can expertly advise what the suitable options are for you, based on your specific case and criteria. She can also advise on timing and costs, answer any questions you may have, and put your mind at ease.
Dr. Kim is a runner, dancer, cyclist, and is in love with all things French, owing to her French-Vietnamese background. She also cooks an amazing pot of Pho among many other delicious dishes!
Dr. Kim and Dr. Loan have been colleagues for over a decade. They are best of friends, and are overjoyed to be serving our wonderful community together. You can reach out to us anytime for a complimentary consultation, by special appointment only, with Dr. Kim.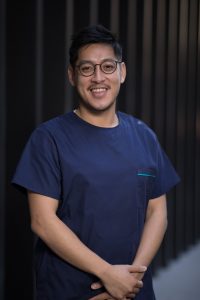 Dr. Philip Mak, BDS (King's College, London), General Dentist, Chinese-Speaking (Cantonese & Mandarin)
Dr. Philip is a healthcare enthusiast, and our newest addition to Central Park Dentist.
Dr. Philip grew up in London, where he also obtained his Bachelor of Dental Surgery from Kings' College London. Travelling extensively early in his dental career, and gaining a wealth of experience by working internationally in the UK, and Hong Kong, Dr. Philip now calls Sydney home. He is here to help service our growing community for generations to come.
"I am passionate about holistic patient care, and my vision is for every patient to achieve excellent dental health. I especially enjoy putting patients with dental anxiety at ease, and I want to help all my patients keep their teeth beautiful and healthy for life."
Dr. Loan and Dr. Philip are best of friends too, and we are sure you will welcome him into the family, just as we have! When not in the clinic, you will find Phil having a kick about with his soccer ball, at the gym, tinkering on his motorbike, or exploring all the great food places in Sydney. Call us or book online now to see Dr. Philip Mak, and choose a time that suits you.