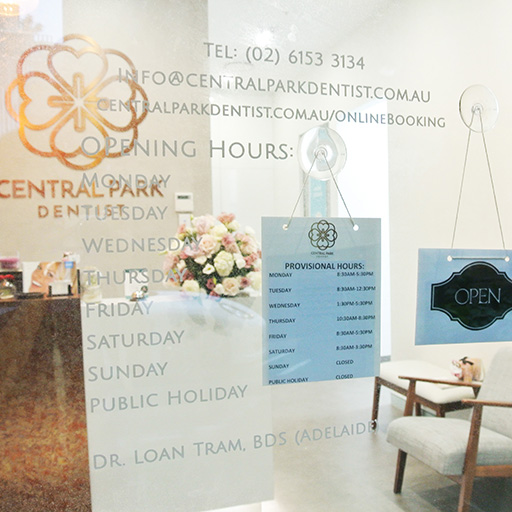 Help! I have a dental emergency.
The most common dental emergency is an injury from sports or an accident. It's important that if a tooth is lost, to handle the tooth carefully by the crown (the white part), and either replace it, or carry it in a storage medium to the dental office straight away. If the tooth is visibly soiled, quickly rinse under water, although saline is best.
If you or someone on the scene feels comfortable, quickly replant the tooth. If not, here are the top 4 storage mediums:
Hank's Balanced Salt Solution (HBSS)

Saline or contact lens solution

Saliva, or tucking it into the cheek

Milk
Avoid storing in water and get to the dentist quickly! Our office is open six days and can be reached even after hours. We offer free sports mouthguards to protect our patients from this very common sports injury. T&C apply.