Top tips on how to prepare for your dental visit.
Confirm the appointment ahead of time with the lovely staff. If you have dental records you would like transferred, be sure to contact the clinic well in advance so we can have this all organised for you.

Take the stress out of traffic and driving by visiting our getting here section. Central Park Dentist is very easily accessible by car, bus, train, light rail, or by walking. A few minutes preparation to orientate yourself will go a long way on the day.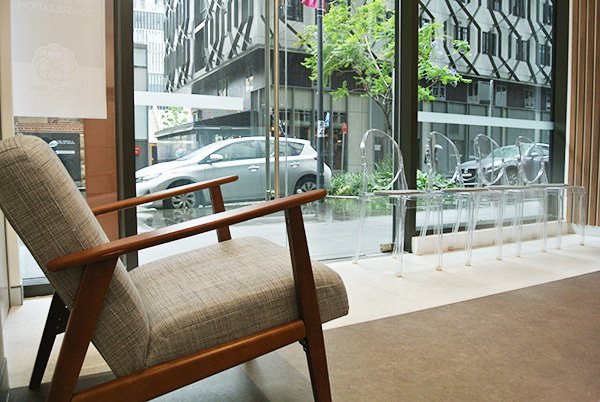 Arrive with plenty of time to spare. It's ok to be a little nervous about your appointment, but the last thing you want is to be rushing from home or work. So arrive with 10 minutes to spare, and use that time to come sit in the waiting area or even take a stroll around Chippendale green and take in the lovely sights.

Bring the card you want to pay with, and your private health cover if you have it, as we can claim most health funds on-the-spot for you.

Bring any questions you have with you. All of your concerns and questions are very important to Dr. Loan. Bring a list with any particular enquiries you have about past experiences at the dentist, or any procedures you might be interested in. We love taking time to listen to you and will gladly answer them for you.

Lastly, try to keep your day light. Allow one hour for our appointment, and try to schedule it at a time when you know you won't have to dash off any where in a hurry. For your convenience, we offer early morning, late night, and Saturday appointments. Just contact us or find a suitable time online.