AUSTRALIAN CHARTER OF PATIENT RIGHTS
Anyone who participates in or uses the Australian health system is entitled to a series of nation-wide rights. These rights help ensure that whatever the care, wherever it is received (within Australia), patients can trust that it will be both high quality and safe. This means that all of our patients have a number of important rights that have been set out by the Australian government. Central Park Dentist has developed the charter of patient rights consistent with the Australian Charter of Patient Rights. To help our patients understand the Charter, we have outlined what these rights mean to them.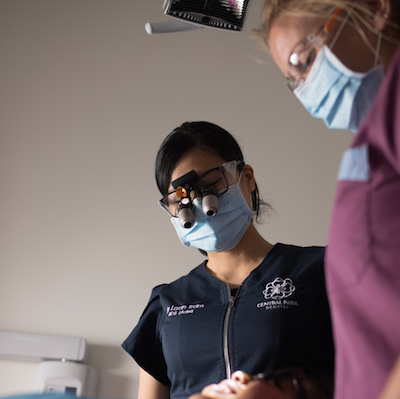 ACCESS
At Central Park Dentist, we strive to provide treatment accessible to all patients.
SAFETY
The Central Park Dentist premises have systems in place in order to provide healthcare in a safe and healthy environment always thriving to maintain the highest standards.
RESPECT
We show respect to patients, and we are always considerate no matter the circumstance.
COMMUNICATION
We strive for full transparency in our practice with respect to each individual by listening, and carefully explaining examination findings and treatment plans.
PARTICIPATION
We encourage our patients to participate in decision-making processes affecting their oral health care.
PRIVACY
At Central Park Dentist, we follow strict privacy and confidentiality policies and procedures. In accordance with the Commonwealth Privacy Act 1988, the Dental Board of Australia's Code of Conduct for Registered Health Practitioners, the Office of the Privacy Commissioner National Privacy Principles September 2001, our patients can expect that their personal health and other information will be collected, used, disclosed and stored in accordance with relevant laws about privacy, and that this information will remain confidential unless the law allows disclosure or the patient directs us to release the information.
COMMENT
We encourage our patients to ask questions and give feedback in order to take care of all their concerns or queries promptly.
If you have any questions about your healthcare rights please feel free to contact our practice on (02) 6153 3134, visit us at 5 Carlton Street, Chippendale, or drop us a line at info@centralparkdentist.com.au. For further information you can also visit www.safetyandquality.gov.au.