When it comes to maintaining a healthy smile, calcium and phosphate are key ingredients that can make a big difference in overall oral health, says Dr Loan Tram, of Central Park Dentist. Did you know that there are certain minerals that can help protect your teeth? The most well-known is fluoride, but there are also other beneficial minerals – calcium and phosphate.
Dr. Loan Tram offers topical fluoride treatment as part of our hygiene treatment to counteract any damaging acids and build-up, and as an adjunct or alternative we also offer Tooth Mousse™. Tooth Mousse contains Recaldent™, or casein phosphopeptide – amorphous calcium phosphate (CPP-ACP), a special milk-derived protein that releases calcium and phosphate to the surface of the teeth. Tooth Mouse is a water-based, readily bio-available, sugar-free topical cream. It is applied to the teeth and gums to supersaturate them with these precious minerals. This helps neutralise acid challenges from bacteria in plaque and other acid sources.
Some of the benefits of Tooth Mousse are:
Relieves tooth sensitivity
Does not irritate dry mouths caused by certain medications
Helps minimize tooth sensitivity before and after professional cleaning or after whitening procedures
Is not a toothpaste; it is a topical tooth cream that can be used safely several times daily.
Can be effective reducing staining caused by poor oral hygiene after orthodontic treatment
Can reduce appearance of white spot lesions on the surfaces of teeth
Safe for children six years and under, and pregnant/breastfeeding women
Beneficial as part of a general preventive program.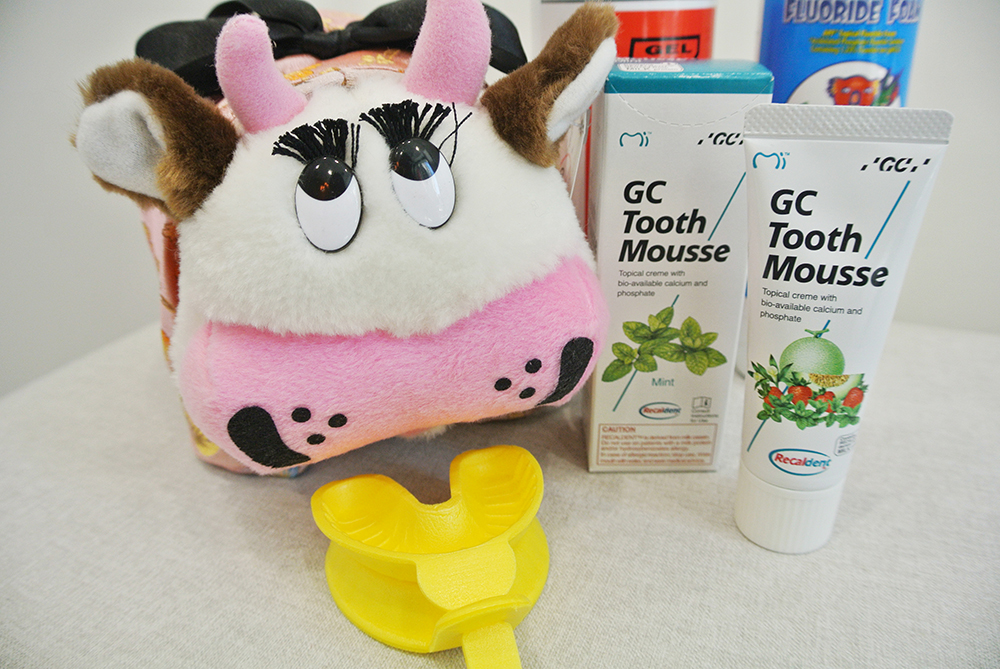 There is an enhanced version of Tooth Mousse called Tooth Mousse Plus that offers the same benefits of Tooth Mousse, but is enhanced with a patented form of fluoride (900ppm). It enhances mineral release without encouraging the formation of calculus.
Casein phosphopeptides (CPPs) are derived from milk casein. Do not use this material if you have a proven or suspected milk protein allergy and/or with a sensitivity or allergy to benzoate preservatives.
For more top tips for dental health, follow the link: https://centralparkdentist.com.au/top-tips-dental-health/
If you would like to know more Tooth Mousse, give us a call to book an appointment or simply Book Online